Meet our pastors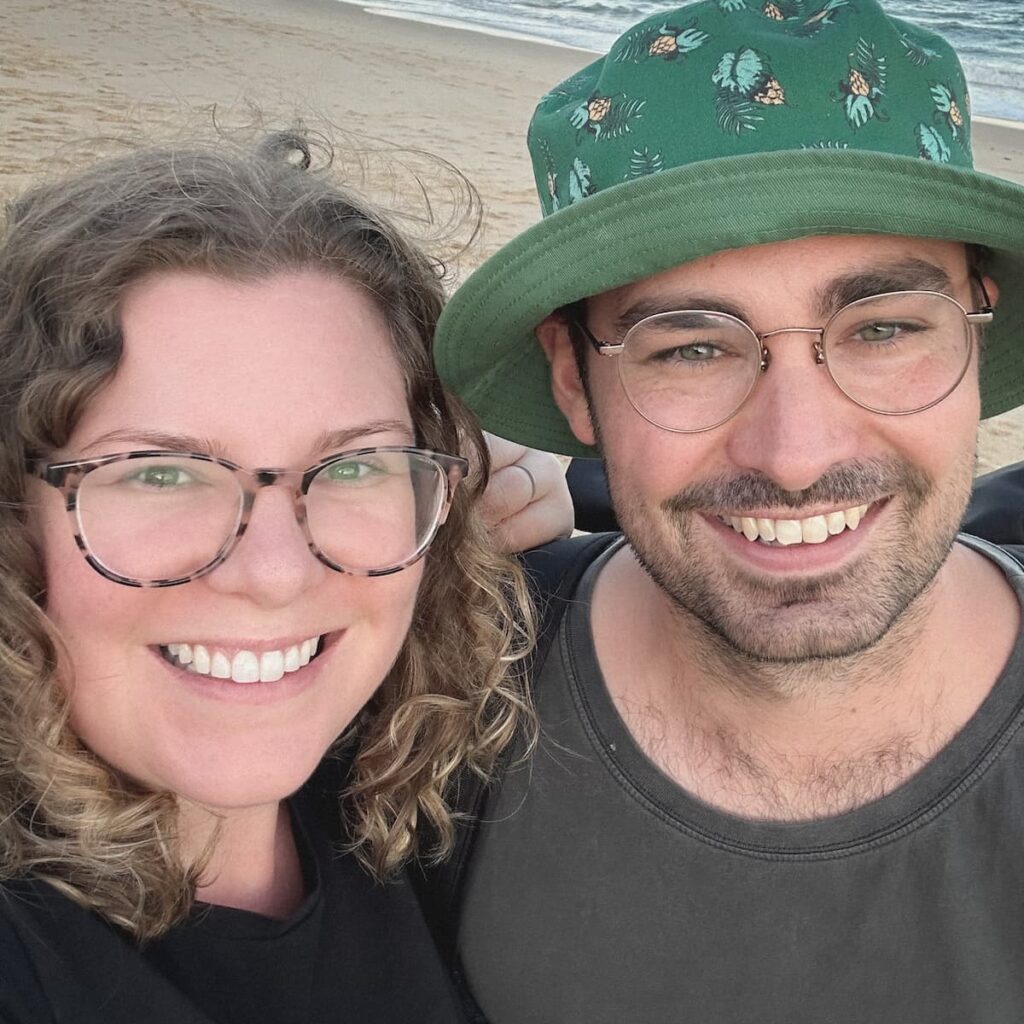 Introducing Chris and Jen Gresham-Britt
Chris and Jen have been part of the Vineyard movement since 2005 and 2008 respectively. They had the privilege of pastoring the Northridge Vineyard Evening Community in Sydney. Over six and a half years, they got to lead and grow a vibrant, flourishing community of believers. In May 2022, they made the move to Toowoomba. They married in 2014 and have a son, David, and a dog, Whisky.
They are both bivocational. Alongside pastoring part time, Chris runs a graphic and web design consultancy. He's also passionate about music, photography, and drinks a strong flat white (or two). Jen works with RAW Impact – a non-profit based in Toowoomba, running transformational service trips On Country and in Cambodia. She loves gathering people around the table and cooking up a feast, attempting to keep plants alive, and drinks an oat flat white.
Both Chris and Jen are studying through Vineyard College. Chris is completing a Masters of Leadership, and Jen is completing a Diploma of Ministry.
Curious?
If you're interested in finding out more about Toowoomba Vineyard Church, we'd love to connect.